Water Delivery Systems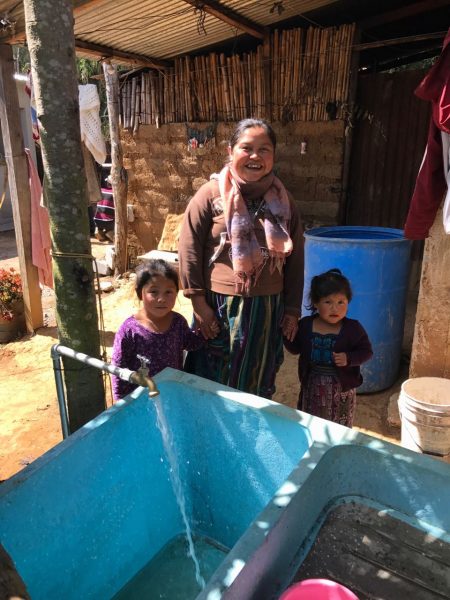 The global safe water crisis is much more than just a lack of safe water. People are trapped in cyclical poverty with no way out. The majority of the villages in our work area lack safe, running water at their homes. Having a source of safe water is a tremendously positive change for every family.
Once homes have running water women and girls no longer need to make several trips to carry water from a distant source to their homes. Mothers have more time to care for their families. Children are cleaner and have fewer incidences of skin problems, diarrhea and water-borne diseases.
Once a village has expressed a need for a water project, a feasibility study and engineering design is done. The beneficiaries must agree to supply unskilled labor and support the project with a contribution of 20-25% of the cost of the construction materials. Various proofs of ownership must be supplied to us including the purchase of the spring and the land under the distribution tank. Many times communities work 3 or 4 years developing a water project from start to finish.
Composting Latrines Improve Health
Hundreds of families in our work area go to the bathroom outdoors which can contaminate food sources and cause disease. Composting latrines require no water, have no odor, no flies, and can be built close to their house. After each use either lime or ashes are applied to accelerate the decomposing process. The compost is suitable to fertilize their crops thus eliminating the need to purchase fertilizer.
DONATE NOW